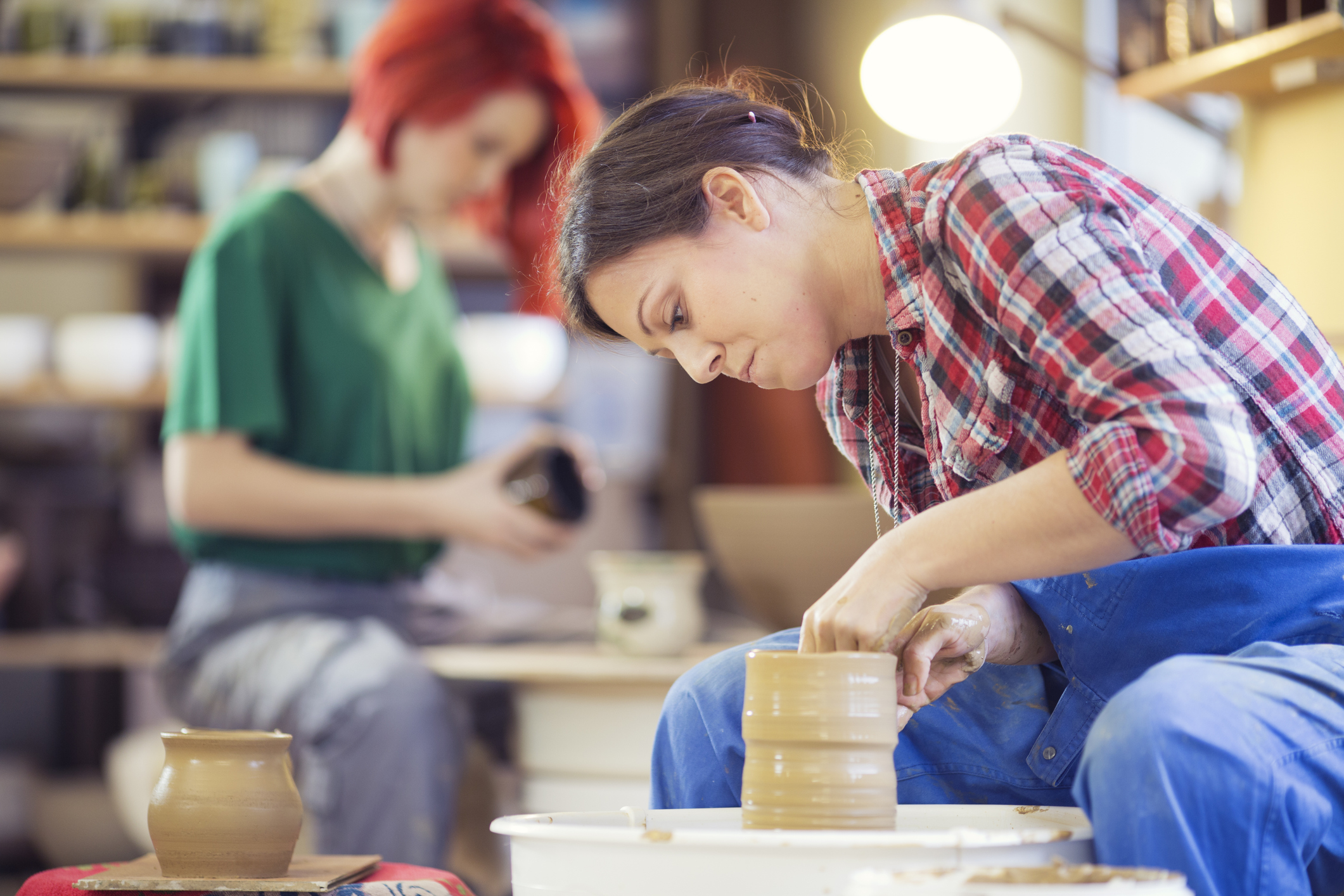 Pottery Classes near me
Pottery classes for adults: Two-hour one-time class. Ideal for beginner and for those who have taken beginning pottery classes in the past and would like a refresher lesson. This class is also ideal for those who wants to learn pottery, and ceramics lessons but not sure about it and wants to try out.
90-Minute Pottery Class design for Groupon buyers:
This class is ideal for beginners and for those who have taken beginning pottery classes in the past and would like a refresher lesson.
Frequently Ask Questions:
What will we do in a 90-minutes session?
It will be more or less 90-minute. Your session includes following activities:
1) Introduction (10 mins)
2) Wedging clay. Don't know what is it? It is sort of kneading method. Your instructor will tell you more about it. (15 mins)
3) Pottery wheel setup and how to run wheel (10 mins)
4) You will experience making of pottery bowl (40 mins)
5) Wheel & tools cleaning. (15 mins)
What to expect in this class?
1) You will experience how to make a pottery bowl.
1) Class with begin with an introduction to the process of making pottery.
2) Each participant will get one lb of clay and separate pottery wheel with all required tools.
3) The instructor will give a step by step demonstration and guide you about how to run pottery wheel to formed first ceramic bowls through a verity of techniques.
4) At the end of the session, you can walk out with your pottery bowl or creation with you.
Note: Kiln (firing) services not included and it is optional to buy for $5 per creation.
How to reserve a class:
1) Open your Groupon voucher.
2) Look for the instruction "How To Use" written at the bottom left side of the coupon and follow that instruction to reserve your spot.
3) Need more help? Send us email at studio@feelartistic.org
How frequently these classes are offered?
We offer these classes every day including Saturdays and Sundays. Check class schedule here!
What to wear?
1) Shirts and shoes are required:) Clay comes out of fabric without many efforts, but we always suggest to wear clothes that you don't mind getting dirty.
2) Avoid wearing shoes and sandals with large hills.
3) Clip your fingernails for the best experience.
Prerequisite: Passion and smile on your face:)