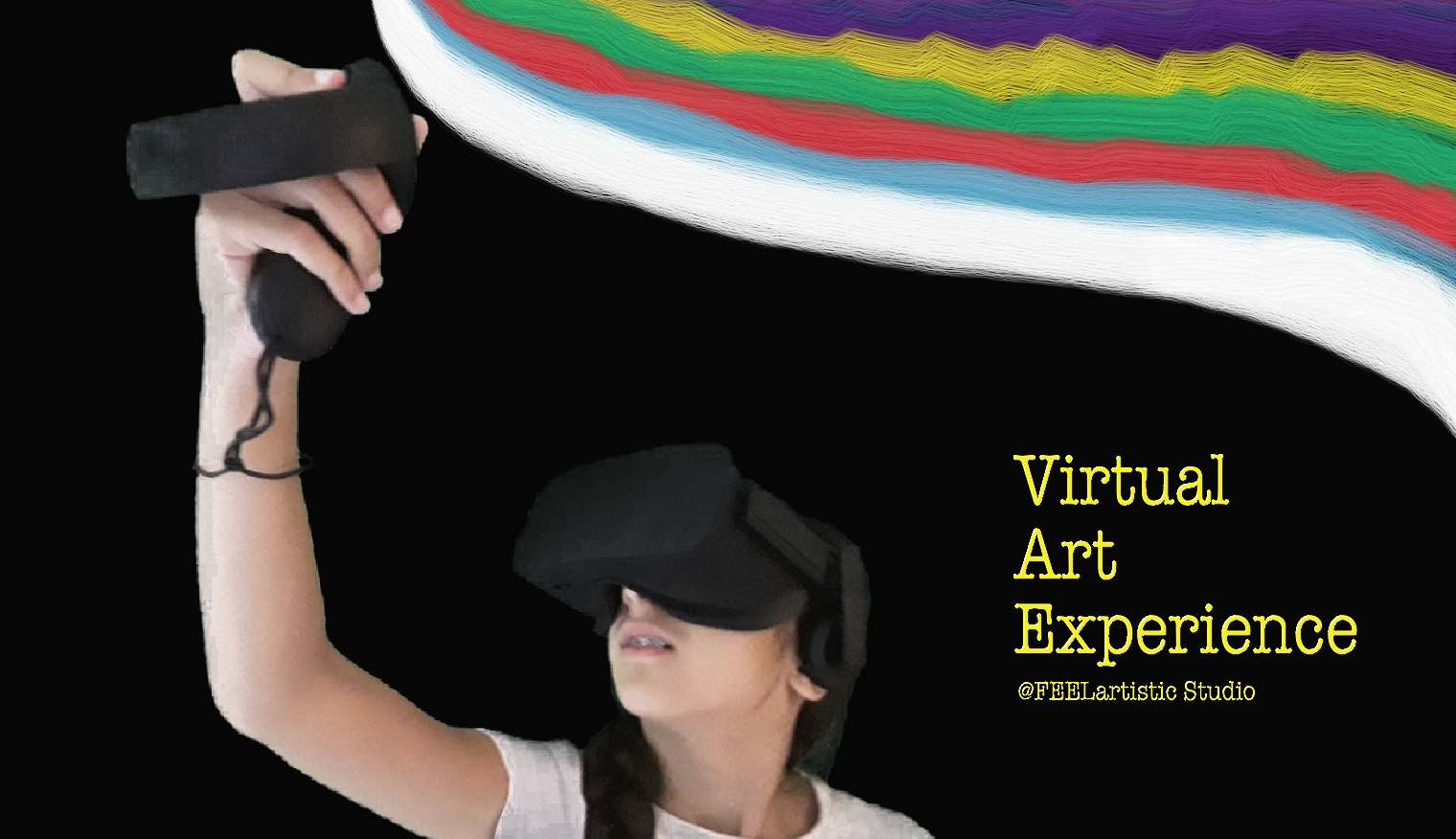 Virtual Reality Art Session
Sketching is a backbone of classical drawing and painting. Jump start your drawing journey and learn to see and sketch, simple and complicated objects in an artistic way. In this hourly class student(s) will learn fundamentals of sketching using different dry mediums like Graphite, Charcoal, Pastels, and Pencils with blending and line variation technique.
Virtual Art Experience is a painting and sculpting journey in virtual reality using cutting edge VR application and tools. The sessions will allow participants to interact with a computer-simulated environment in three-dimensional space to paint, draw and sculpt. You will explore different realities, perspectives to see the form of art and provide outstanding visualizations of the creativity. Our objective is to engage our participants in a art making process and to provide positive, enjoyable, creative pathways to express their feelings and ideas.
What will we do in this session: First, you will be working on sketching your drawing ideas on a piece of paper using a pencil. In second half you will transfer ideas into three-dimensional virtual space using Virtual Reality application and tools. Step by step instructions will be given.
How to buy a ticket or reserve a session?
1) Select a Date/Time from the schedule.
2) Review Details.
4) Select correct Ticket/ booking types to enter number of attendee.
5) Click Proceed
6) Do you have prepaid voucher or promotional code? Enter in "Add a discount code" field.
7) Click "Book Now" and follow the on-screen instruction to your reservation.
Supplies: All tools and application will be provided.